AWI Sanctuary Space presents: "Shift" Watch Party + Filmmaker Q&A
An ongoing Continued Connections program that creates virtual spaces for people to connect at the intersection of art and mental health.
Watch the replay of our virtual watch party and filmmaker Q&A where we screened and celebrated our August 2022 short film competition winner: Shift.
About the creators:
Chen Sing Yap (Director, Writer, Lead Editor) grew up in Singapore, where he worked as a picture editor in factual television for 4 years. He gravitated toward long-form documentaries that covered topics such as dementia, poverty, and conservation. In 2019 he moved to Oakville, Canada where he began directing short films. Currently, he is in his final year of Sheridan College's Bachelor of Film and Television degree program. In recent years Chen Sing's attention has turned sharply towards the issue of social, economic, and ecosystem collapse, and how these larger issues affect the lives of everyday people. In 2020, his short film "Shift", about the mental health toll of COVID-19 on a nurse, won First Prize at the International Students Creative Award in Osaka, Japan. He has also experimented with stop-motion animation in "Feeling the Apocalypse", a short documentary about managing climate anxiety. Chen Sing's current goal is to create work that helps people put words to the terrible existential dread we often feel but rarely address.
Minerva Navasca (Producer) is an emerging Filipina director and producer, entering her final year of the Bachelors of Film and Television program at Sheridan College. Best known for her short documentaries "Guardians" (2021), and "Kamayan" (2020), she aims to explore hyper-personal stories of cultural dysphoria and girlhood with intimate specificity.
Sabrina Knappett (Lead Actor) is an actress, writer and producer based in Toronto, Canada. Before beginning her acting career, Sabrina (begrudgingly) worked her way through university as a lifeguard, shoe salesperson and exceptionally talented fast-food sandwich artist.  Sabrina has received praise for her work in dramatic and comedic roles, and strives to contribute to the extraordinary work produced in the Canadian film industry. In addition to her award winning performances, it should be noted that Sabrina is the recipient of the prestigious "Most Volleyball Volleys in a Row" award from her middle school gym class competition.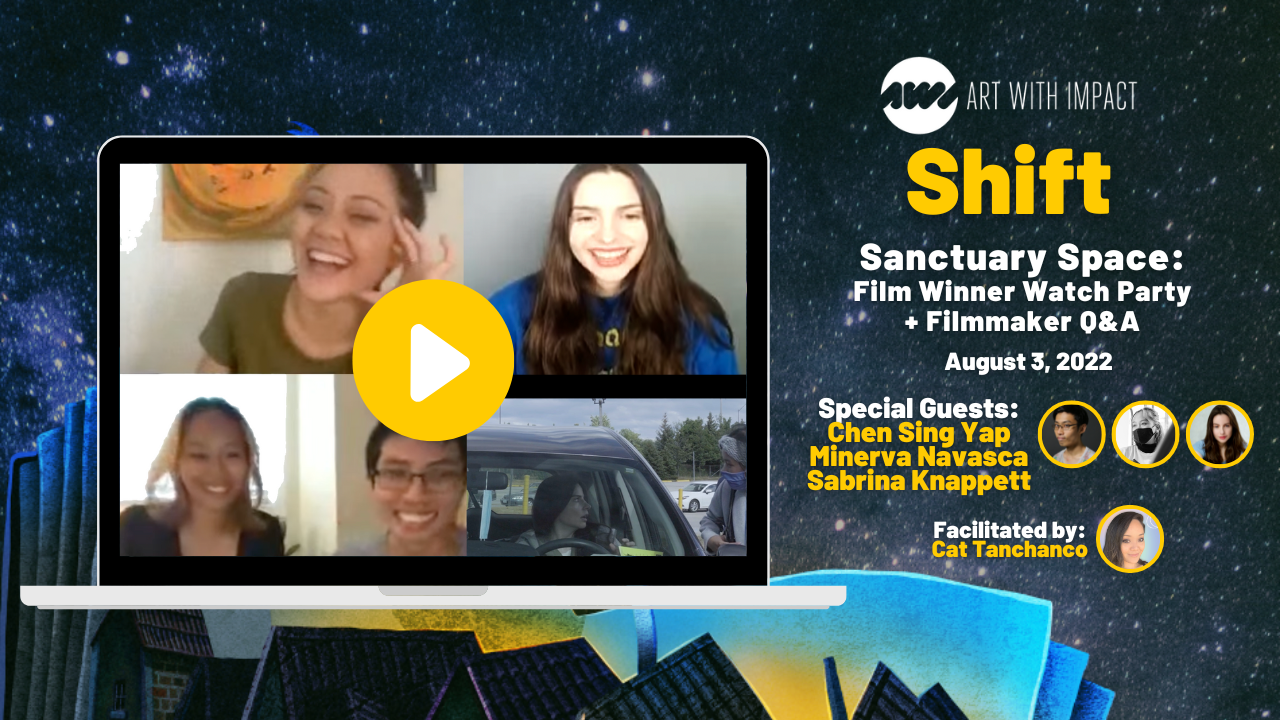 PLAY: interactive event recording + presentation:
Featured National Resources:
Crisis Text Line
988 Suicide and Crisis Lifeline
Trans Lifeline
The Trevor Project
Black Emotional and Mental Health Collective (BEAM)
Black Mental Health Alliance
Learn how to support someone else's mental health: Be There Certificate