Four Years Later, the Impact of 'Waiting for Superman' Carries On
For a film to make an impact upon its release is notable, for a film to make an impact four years after its release is extraordinary.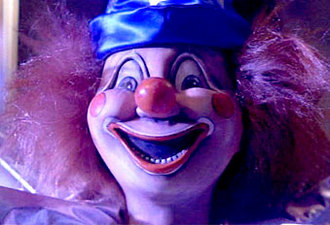 For a film to make an entire generation terrified of clown dolls 32 years after its release is…Poltergeist.
When Davis Guggenheim and Participant Media premiered their documentary Waiting for Superman in 2010, audiences were deeply moved by the subject matter: the plight of the modern American student in a system riddled with inadequacies and apathy that churned out sub-par graduates, much to the frustration of concerned parents. The film was immediately grasped by the media and held in the center of public attention, sparking debates on public schooling versus charter schooling, and instigating many to action. In fact, Participant Media claims that 2.8 million students were aided through donations made as a direct result of the film's impact, with thousands engaging in Superman-themed town hall meetings and web screenings.
The immediate and extensive impact of Waiting for Superman has had a lasting effect: now four years past its initial release, experts are still examining the advocacy surrounding the film, especially when it comes to Superman's suggestion that the cure for an ailing education system is charter schools.
"Movies that sell charter schools as a salvation are peddling a simple-minded remedy that takes us back to the worst charter puffery of a decade ago, is at odds with the evidence, and can blind viewers to what it takes to launch and grow truly great charters," said Frederick M. Hess of the American Enterprise Institute.
The Institute has now released a new white paper by education journalist Alexander Russo (available here), that examines the use of film by education advocacy organizations. Waiting for Superman achieved advocacy though film and the media, and Participant Media is now one of many organizations adopting this approach in the name of school reform. The production company also released TEACH last September, which chronicled the school year of four teachers, and Participant's latest effort, Ivory Tower (released in June), addresses the use of film as advocacy directly.
As Russo observes, "This is a markedly different strategy from earlier efforts by these same advocates and major education foundations that tended to limit their investments to funding specific programs or direct services to schools. As such, it is full of lessons for funders and nonprofit leaders who seem bound and determined to pursue mass media films and social impact campaigns as part of their advocacy efforts."
Although Russo and other experts have generally concluded that Superman and its subsequent advocacy campaigns where neither "an overwhelming success nor an abject failure," there is no doubt that Guggenheim and Participant are important players in the movement to use film as an instrument for change.
---
All content on Art With Impact is available to all, free of charge and without ads. If articles like this are valuable to you, please consider supporting Art With Impact.
This matters!