Adenike Thomas
Our Bodies, Our Minds Facilitator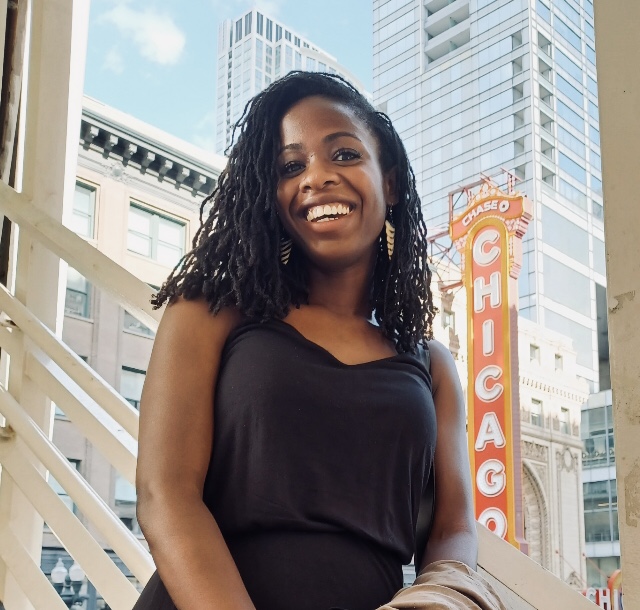 Adenike (she/her) is an actor-filmmaker hailing from Queens, NY, and a graduate of NYU Tisch School of the Arts. As a storyteller, her objective is to add her unique thumbprint to the burgeoning black female voices in media by seeking to create authentic and truthful portrayals of black women in TV & Film. Her body of work centers on black women's interiority and navigating complexities of blackness.
As a filmmaker, she was awarded a generous grant through the Made in NY Women's Film, TV & Theatre Fund in 2019 for the pilot of Addie & Addy. Addie & Addy is a web-series chronicling the adventures of two first-generation Nigerian Americans living in Bed Stuy, Brooklyn and explores themes of classism, color-ism, code-switching and the ever-present burden of gentrification. She was also selected as the winner of the 2021 XLerator Fellowship Program for her new web series pilot, The Red Line. This project aims to access local talent, support small businesses, and highlight Chicago neighborhoods' distinct personalities while incorporating UX Design and an anthology structure into the series. You can check out the journey : The Red Line.
You can find her sometimes acting as Special Agent Rowena Kala on Power Book IV: Force (Starz) and as DCFS worker Alanah Mercer on Chicago PD (NBC). Other acting credits also include the award-winning independent films The Morning After and Me Time.
Back to Our People