Amanda Lederle
Movies for Mental Health Facilitator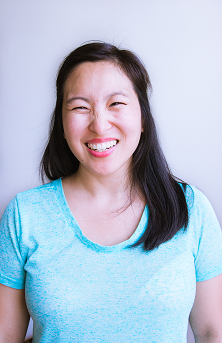 Amanda (they/them) is a recovering perfectionist and empathic human. They are based in Tkaronto, also known as Toronto. Amanda has focused their time to create discussions around wellness and community care. As the founder of CreateBeing, a company that focuses on creativity and mental health, Amanda facilitated workshops and created content to support people's well-being. A reminder that though we experience life differently, we are not alone.  
Amanda's artistic practices include their vibrant paintings of footwear and black and white ink drawings of Emotional Maps through which they explore self-expression and acceptance, stigmas, and human connection.  Amanda's work has been shown at group exhibitions, publications and has been invited to lead workshops and artist talks. They created their first mural as one of STEPS Initiative's national CreateSpace BIPOC Public Art Residency and are featured as one of five Workman Arts artists taking up themes of mental health awareness and advocacy in art galleries and museums at the Art Gallery of Ontario.
You can also see Amanda at film festivals, podcasts and workshops as an Active Listener and on mental health committees at the Centre of Addiction and Mental Health (CAMH) and the University of British Columbia. 
When Amanda is not facilitating Movies for Mental Health for Eastern Canada, they are watching a lot of Netflix and hanging out with their chinchilla. 
See what they are up to on Instagram @AmandaLederle and at AmandaLederle.com.
Back to Our People