Jules Cowan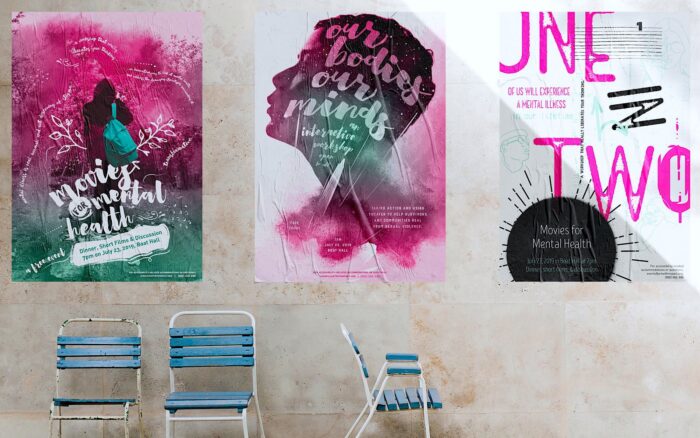 In 2019-20, Jules Cowan (he/they) designed the Movies for Mental Health and Our Bodies, Our Minds posters for the 2019-20 academic year. Those posters hung on walls at over 80 college and university campuses that year, creating a welcoming invitation to our events while also supporting student mental health through their positive, beautiful design.
Jules sets creative strategy, art directs, and designs for progressive campaigns. Their design direction has supported grassroots political candidates, the Green New Deal, sanctuary cities, racial justice ballot initiatives, oil pipeline blockades, tenant protections, Palestinian human rights, LGBTQI equality, incarcerated journalists, Puerto Rican independence, and ending gender-based violence.
Just as much a part of their creative process, Jules plays soccer with the Left Wing Fútbol Club, meditates, and prints political posters.
Back to Our People