Outreach and Partnerships Manager

Application deadline

:
July 16, 2021
**This is a
permanently

remote,

part- to full-time

position beginning at 20 hours per week in August 2021 and moving to a full-time, salaried position in January 2022.**
Who We Are
Art With Impact is a nonprofit that promotes mental wellness by creating space for young people to learn and connect through art and media. We partner with colleges and universities to offer students arts-based workshops that are designed to raise awareness about mental health, increase empathy in campus communities, and reduce the stigma around reaching out for support.
Job Overview
We are hiring an Outreach and Partnerships Manager (OPM) to connect with, grow, and nurture the relationships with our core partners who host our mental health workshops. The OPM will manage the end-to-end of our workshop booking process, including finding the right person to speak with at potential schools, compellingly articulating how our stigma-reduction work supports the diverse mental health needs of varying offices and departments, and maintaining positive working relationships with those organizers for years to come.
Who You Are
Advocating for the value of arts-based wellness initiatives to help young people with their mental health needs sounds like the job you were destined for. You get energized at the idea of connecting with mental health advocates at colleges and universities to learn about their goals and pain points. Beyond the human side of things, you're a project management nerd who regularly achieves "inbox zero" and loves working with computer software to create and optimize workflows.
What You'll Do
Research, identify, and compile lists of prospects—aka, "Amazing humans who are passionate about mental health!"—at colleges and universities across the United States.
Create and implement mass email outreach campaigns that target specific offices and groups, such as Counseling Centers, Diversity and Inclusion Offices, Disability Services, Athletics Departments, Student Government Associations, and more.
Manage a pipeline of ongoing communication, including back-and-forth email exchanges and daily one-on-one / group calls that bring potential campus partners to the point of booking workshops with us.
Maintain organizational ties with previous partners via regular check-ins, with the goal of generating new workshop bookings.
Develop strategic partnerships and growth initiatives with relevant associations, conferences, and nation-wide organizations to increase AWI's workshop bookings at scale.
Skills and Experience
Experience in sales, business development, or community outreach—including proven success with cold calling and / or bulk email outreach to meet revenue goals in a nonprofit or corporate environment.
A track record of successfully conducting mass outreach via outbound automation email tools (we use PersistIQ and Yet Another Mail Merge) and tracking those relationships via CRMs (we use Insightly).
Excellent oral communication skills speaking about specialized topics, and strong writing skills, including the ability to proofread and edit your own work.
A familiarity with common organizational structures within higher education institutions (i.e., departments and offices) and how to find decision makers.
Lived and / or professional experience with mental illness and / or maintaining mental wellness, and a deep belief in the power of art to destigmatize mental illness for young people.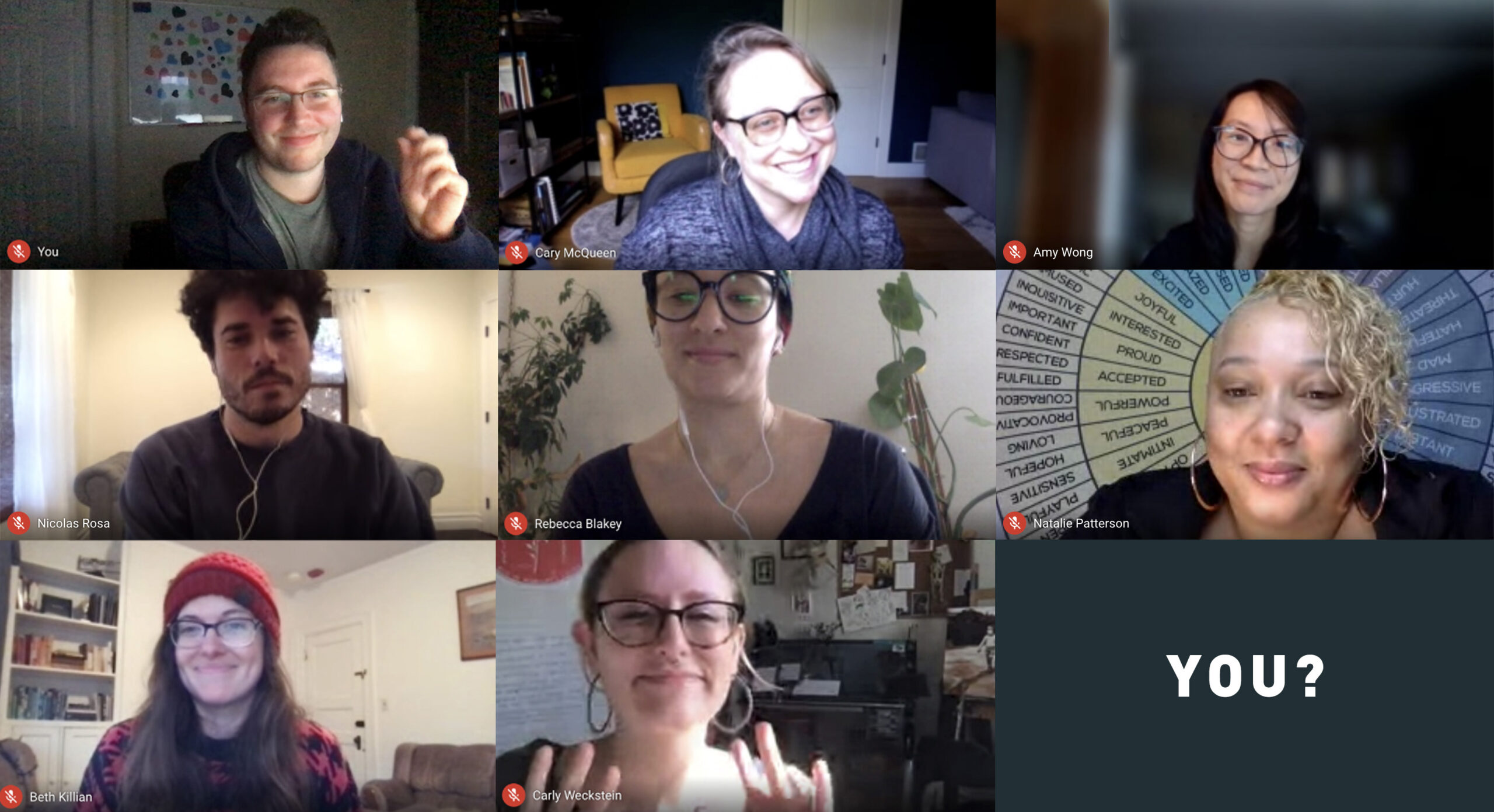 We value an inclusive work culture with a diversity of students and stakeholders, and therefore are looking for applicants who can reflect some of the identities of those we serve. People of color, people with disabilities, first generation college students, LGBTQIA+, and immigrants to the United States are especially encouraged to apply.
You will work from home with weekly video meetings with the Managing Director and other team members, as needed. When it's safe, occasional travel will be required for our annual in-person retreat in San Francisco and Voices With Impact film premiere in Los Angeles.
Compensation and Benefits
Part-time: $28 / hour; Salary with benefits (see: below) upon moving to full-time.
Our team is made up of passionate, driven, and really fun humans. You'll get to work with them! And, as you grow, this position will grow with you, too.
When the position moves to full-time, we offer the following benefits and perks:
🏥  Health insurance stipend: We offer $440 / month towards health insurance.
💻  Permanently remote: We are a distributed team living across the U.S. and Canada, so you'll get to do it from the comfort of your own home (jammies all day FTW!), neighborhood coffee shop, or co-working space.
🏠  Home expenses reimbursement: $75 / month toward cell phone and / or other work-from-home related expenses.
🪑  Home office setup: $500 / year to deck out and set up equipment for your remote working space.
🧘‍♀️  Wellness stipend: $500 / year to put towards anything that supports your own wellness.
🌴  Minimum vacation: 2-week per year mandatory vacation during the end-of-year holidays, 2 additional weeks of vacation at a time of your choosing, seven national U.S. holidays (plus your birthday!), and an unlimited PTO policy for additional R&R.
✈️  Annual retreats: When we can, we meet twice per year in Los Angeles and San Francisco for a film festival and all-staff retreat.
How to Apply
To apply, please record a 60-second video clip* of you talking about what you see as an interesting or notable connection between mental health and social / racial justice. Upload the video to YouTube or Vimeo, as an unlisted or public video.
*This role requires being able to hold conversations surrounding mental health through daily phone and video calls. Your video submission will help us get a sense of your comfort level in speaking to these topics. If you have accessibility concerns and would like to apply, please email us and we will work with you to arrive at a solution.
Note: If your video's settings are set to "private," please be sure to give us a password to access it. Applications with private / un-viewable videos will not be considered.
Send the link, your resume, cover letter, and pronouns to Andrew Kirschner, Managing Director, at [email protected].
The subject line of your email should read: Outreach and Partnerships Manager application from [Your Name].
For those with whom we would like to continue the conversation, we will send you a short practical exercise to get a sense of your critical thinking and project management skills. Candidates with strong responses will go through two interview rounds with different members of our team. We'll ask for references from our top candidates, and make an official offer.