Exploring the link between creativity and wellness in SCRiBBLES
When NYC-based director Lynnsey Ooten reached out to us about the innovative web series "SCRiBBLES" we were really intrigued to learn more! SCRiBBLES is a dark comedy about an illustrator who is depressed and struggling to survive as an artist. Soon, the illustrator is pushed to his breaking point when his latest drawings comes to life and force him to face his demons. We caught up with Brandon Garegnani, executive producer, writer and creator behind SCRiBBLES. Read on!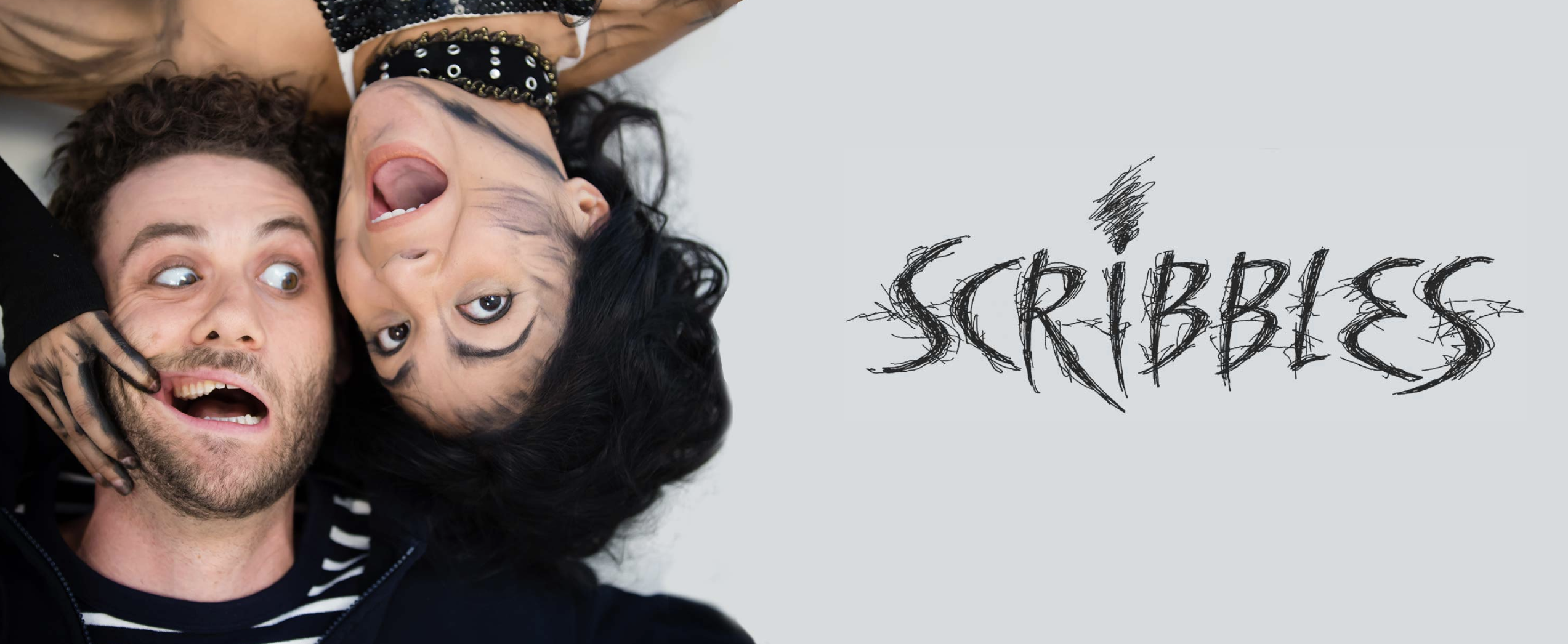 Art With Impact (AWI): Where did the idea for web series come from?
Brandon Garegnani (BG): I was an actor fresh out of graduate school, high on fantasies of success when life buckled hard. After five years of putting my best foot forward and chasing my dreams in New York, I crashed and burned in what felt like slow motion. I drank coffee compulsively, overate, disengaged with my friends and family, and my work became a marathon of rejection that lead to me forgetting what kind of art I wanted to make. I found myself going to therapy for the first time in my life and the idea for this story came out of a creative therapy exercise where I was asked to make two drawings. The first was the "me" that I present to the world, and the second drawing was the "me" that I keep hidden inside. The resulting juxtaposition was surprising, sad and funny all at once. There was a drawing of a bland, smiling, pleasant boy next to a messy sketch of a ferocious monster with green hair, sharp teeth and a mischievous smile.
From that moment, I felt something shift in the artistic center of my brain and I was hungry to create something! I put pen to paper and this tale of a lost artist who can talk to his inner creation (or monster) poured out of me.

AWI: What steps have you taken to ensure that the web-series approaches mental health in an honest, authentic and stigma-free way?
BG: I always felt like my depression was not valid and I would constantly try to cover it up with being positive. It wasn't until I started going to therapy that I felt like I could actually voice my feelings in an honest way and find a way to work through it.
SCRiBBLES came from that work and I hope it inspires other artists struggling with depression to scribble and ultimately release what they are holding onto in a productive and therapeutic way.
A number of steps have been taken to ensure the series approaches mental health in an honest, authentic way. Once the first draft of the script was completed, it went through a series of table readings and open discussions. A number of other actors expressed their ability to connect to the material due to their own struggles with mental health and their art. I have also had a number of conversations in discussing the ideas for the script and characters with adult psychiatrist and pediatrician, Deepak Penesetti, who has proven a great resource and consultant.
AWI: Tell us about the team on the project!
BG: I brought the scripts to my wife and creative partner, Lynnsey, who had an immediate connection to it. She convinced me that this was something that others could relate to and encouraged me to start sharing the story. I spent the better part of a year writing, sharing and re-working the story but Lynnsey and I were both stumped as to who could play Scribbles. She is such a unique character and it proved quite challenging to find someone who had a child-like innocence but is also capable of breaking a grown man in half. We were gearing up for another table read of the scripts and, on a whim, decided to invite my rambunctious co-worker, Jeane Reveendran. It turned out to be the best decision I ever made because Jeane was born to play Scribbles.
A few weeks later, Jeane, Lynnsey and I sat down during a winter snowstorm and made a pact – together, we would embark on turning my scripts into a full-fledged film production. From that moment on, the entire project came together through surprising ease. Lynnsey and I collaborated on the visual concept of the story; a gray and drizzly cityscape that changes to a world that is full to bursting with color once Scribbles comes to life. My wife truly took the reigns in bringing together the creative team and she did a fantastic job. The story and visual concept resonated so strongly with our crew and it created a very inspiring process. A huge thank you to Mike Magilnick (Cinematographer), Kat VanCleave (Art Director/Production Designer), Heather Cary (Costume Designer), Charles Zambrano (Hair and Make Up Designer), Brianna O'Gray (Editor) and Warren Hibbert (Composer and Sound Designer).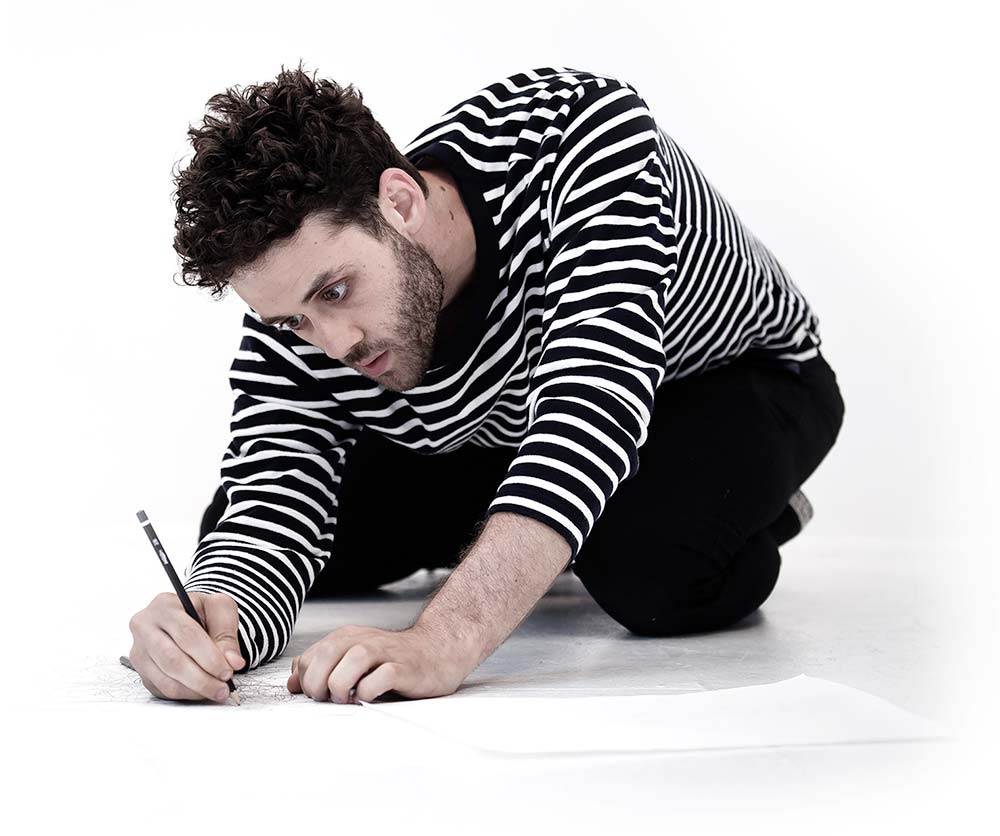 AWI: What do you hope that viewers will take away from the series?
BG: We hope viewers take away a fun and creative storytelling experience that explores the connection between wellness and creativity while reinforcing the message that it's okay to not be okay.
Confronting the darkest part of ourselves is often where we find the light. SCRiBBLES vibrantly echoes the artist's need for expression and that, hidden within the gray areas of our pain, there is exuberant color waiting to be liberated.
Hopefully, others will feel empowered and inspired to listen to their own creative monsters and share them with the world.

AWI: Do you have any additional plans for the series? We see you've released four episodes – what's next?
BG: Future plans! The four episodes currently released are a part of a ten-episode season. Currently we are taking our pilot through the film festival circuit and have played at a number of wonderful festival including Big Apple Film Festival (Winner of Best Web Series), Catalyst Content Festival (formerly known as ITV Fest), TO WebFest, Minnesota WebFest, and many others. We are also looking for help to bring the rest of our first season to life – if you know of any producers looking to partner with a quirky story about a depressed artist and his imaginary friend please have them reach out 🙂
Watch episode one below, and be sure to subscribe to Scribbles on YouTube!
---
---
All content on Art With Impact is available to all, free of charge and without ads. If articles like this are valuable to you, please consider supporting Art With Impact.
This matters!