Voices With Impact 2020
After an amazing pilot year, Voices With Impact is back in 2020!
The topics of the five-minute short films this year are:
Mental health issues specific to LGBTQ+ people
Mental health issues related to the culture of masculinity
The deadline to submit a proposal has passed. Check back here in December 2019 to read about the selected filmmakers and their projects – 5 filmmakers for each topic will be selected to receive $5,000 to create their original short films.
Join us in June 2020 in Los Angeles for a world premiere of the films that are created through Voices With Impact – more details to come.
Voices With Impact is generously supported by: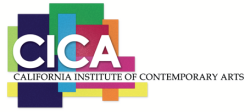 ---
Voices With Impact Jury
Dr. Jei Africa

Jei Africa, PsyD, MSCP, CATC-V, Director of Behavioral Health and Recovery Services (BHRS) at the County of Marin, is an innovative thought-leader and clinician who is passionate about integrating effective culturally responsive practices into the core functioning of County health services. Dr. Africa has over 20 years of counseling, teaching, consulting, and private practice expertise in the areas of behavioral health, trauma, health equity and diversity. He maintains a consulting and private psychotherapy practice in the Bay Area. His prior roles include: Director of the Office of Diversity and Equity with the San Mateo County Health System, Clinical Director at Community Overcoming Relationship Abuse, and Manager of Youth Treatment Services at Asian American Recovery Services.

Annie Delgado

Annie Delgado the Director of Youth Programming at The Representation Project, the nonprofit organization founded by filmmaker and California First Partner Jennifer Siebel Newsom. Annie is a high school teacher from California's Central Valley. She has taught high school women's studies since 2008. In 2015, she was selected as a semi-finalist for California Teacher of the Year and was recognized in 2016 as a Champion of Change by the Obama Administration for her work with marginalized girls. Her paper, which outlines the ways in which one can defy cultural norms by launching women's studies in the high school setting, can be found in Feminist Pedagogy, Practice, and Activism: Improving the Lives of Girls and Women. Annie consistently works to advance issues in equity, as they are a driving force in that which she teaches and the manner in which she lives her life. She earned her degree in political science from Trinity University in Washington, DC, her Master's in Education from Chapman University, and her JD from Catholic University. She and her husband are both teachers who are raising their son and daughter along with their three rescue dogs.

James Lecesne

James Lecesne's short film TREVOR won the 1995 Academy Award for Best Live Action Short and inspired the founding of The Trevor Project, the only nationwide 24-hour suicide prevention and crisis intervention Lifeline for LGBT and Questioning youth. He has written three novels for young adults, and created The Letter Q, a collection of letters by Queer writers written to their younger selves. His solo show The Absolute Brightness of Leonard Pelkey, was awarded the Outer Critic Circle Award, and the NYTimes praised him as "one of the most talented solo performers of his (or any) generation.

Dr. Dawn McGuire

Dawn McGuire is a physician who is board-certified in Neurology and Psychiatry. She trained at UCSF. She is also a poet, whose most recent collection, The Aphasia Cafe, received the Indy Book Award for Poetry. Dawn's newest book, American Dream with Exit Wound, was finalist for California book award. Dawn's clinical work focuses on neurological and psychiatric complications of HIV/AIDS. She founded a free clinic for AIDS patients in 1990, which she continues to run. Her research interests include neuropsychiatric effects of concussion in military veterans and in high-impact sports.

Farhoud Meybodi

Farhoud Meybodi, Executive Vice President of Creative of Wayfarer Entertainment, is passionate about storytelling that entertains and inspires, and believes in the transformational power of empathy to heal the political-social divide of the present day. Farhoud executive produced and wrote Man Enough, a dinner conversation series exploring and redefining traditional masculinity, for which he received a Telly and Adweek Arc award. Farhoud serves as a board member of the Wayfarer Foundation, The Muslim Public Affairs Council, as well as Loyola Marymount University's Business School A-LIST Marketing Pathway, where he teaches a course on Branded Content for Social Impact.

Matthew Solomon

Matthew Solomon is an author, relationship coach and award-winning filmmaker. Known as "The Coach for the Modern Soul," Matthew regularly works with universities, corporations and individual clients, towards building cultures of inclusion and understanding. In 2018, he authored the book: "Man School: Relating with Women in the #MeToo Era," which quickly became an Amazon #1 new release in six categories. Since then, he has been invited as a guest on over 30 TV, radio, web and podcasts, and is regularly invited to speak on panels covering diversity and inclusion. Matthew writes the weekly column, "Too Sensitive," for The Good Men Project, has written and directed several award-winning films and is a single father of 3; a teenage daughter and twin boys. For more information, visit: www.CoachwithMatthewSolomon.com

Jocelyn Lehrer

Jocelyn Lehrer, ScD is Founder/Director of the Men's Story Project and affiliated Senior Research Associate at the University of California-San Francisco Bixby Center for Global Reproductive Health and Lee Institute for Health Policy Studies. Lehrer's work focuses on the prevention of gender-based violence (GBV) and HIV/AIDS, and the promotion of healthy masculinities and gender equality. Her research on masculinities, sexual assault, dating violence, sexual health, and mental health has been published in leading journals including Men & Masculinities, Pediatrics, Archives of Sexual Behavior and Journal of Adolescent Health. Lehrer has consulted with additional organizations including San Francisco Women Against Rape and World Vision International, and given many trainings sponsored by groups such as the U.S. Dept. of Justice Office of Violence Against Women. Her awards include the UCSF Chancellor's Award for Public Service, and her work has been highlighted on CNN, ABC, Fox, Forbes.com and other media. Lehrer holds a doctoral degree from the Harvard School of Public Health. She is Chilean-American and a native Spanish speaker.