VWI 2023 Winners
Meet Voices With Impact's 2023 filmmakers
Over 200 filmmaking teams submitted proposals for this year's Voices With Impact program. The faces you see here are the people who demonstrated the artistic vision, creative might, and organizational skills to create exceptional short films on a tight budget, and in a short time period.
Stefie Gan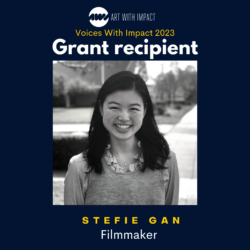 Stefie Gan studied architecture at Barnard College, Columbia University, and uses environmental metaphors in her films. As an MFA graduate at the University of Southern California, Stefie has worked with researchers at the USC Wrigley Institute of Environmental Studies where she made an animated video depicting Life at the Rocky Intertidal Zone and the importance of plankton to marine life. Her film, Plastic Ecosystem, using found plastic objects to address pollution, received an award at the prestigious Odense Film Festival.
Randy Kelly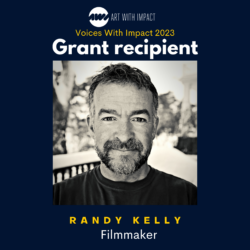 Randy Kelly is an award-winning film and television director, editor and cameraman based in the Ottawa/Gatineau area in Canada. Over the last 25 years, Randy has worked on dramatic and lifestyle TV series, documentaries, short and feature-length films, cinepoems and music videos in both English and French. In the past 15 years, Randy has developed a passion for projects that highlight Indigenous cultures which have taken him across Canada and to many other countries.
Breech Asher Harani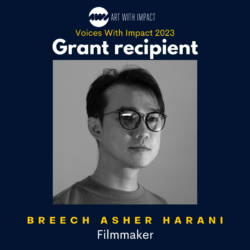 Breech Asher Harani is a filmmaker and time-based media artist from the Davao Region of the Philippine. He creates films and video art known for its simple, poignant and experimental approach, while tackling issues on society and environment. He is the first Filipino Young Creatives Awardee by the International Academy of Television Arts and Sciences, and the only Filipino artist to be included by Forbes Magazine's '30 Under 30' list for the Arts in Asia in 2020.
Salman Alam Khan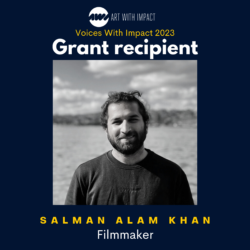 Salman's films have been screened at many film festivals across the globe. He has shot a TV series A Place called Pakistan for TRT, Turkey. Salman has worked on a 24- Episodic Documentary series "Allegory". His expertise is in cinematography but he has written and directed short films as well. Alam recently directed a short "No Beloved" and has worked on a feature film "Yasmeen's Element" as a Drone Operator and Assistant Editor. He has also worked as a freelance photographer with different international organisations.
Shenuka Corea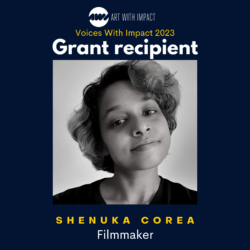 Shenuka Corea is a 27 year old Sri Lankan illustrator, animator, writer, comic artist, concept artist and all round visual storyteller. She enjoys making work exploring history, fantasy and speculative fiction. Shenuka received her BA in Art and Art History from New York University Abu Dhabi. She is currently studying for an MFA in Visual Narrative at the School of Visual Arts in New York. She has held two solo exhibitions of her work at NYUAD, both touching on the theme of humanity's relationship to the environment.
Cassidy Civiero
Cassidy Civiero is a Canadian filmmaker and activist with a focus on content that deals with climate change, late-stage capitalism, and gender/sexuality. They are a screenwriter and associate producer for the show You're My Hero (2023, CBC Gem). Cassidy's directorial debut, I'm in Love with All My Friends (2014, Fearless) achieved international distribution, and solidified their interest in experimental film. In their spare time, Cassidy can be found painting murals, feverishly cooking, or fervently coddling their dog, Charlie.
Rachel Rose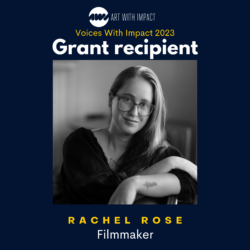 Rachel Rose is a filmmaker with a history of telling powerful stories and bringing together awesome queer and femme creatives. She identifies as a cis gay woman who is active within her community and works to ensure her crews are reflective of the diverse world we live in. Her directing debut for the Crazy8s 2021 Film Competition "Tryst" is available on CBC Gem. She is a 2021 VIFF Catalyst Alum and was recently awarded the Sim Pride Pitch Competition Sponsorship.
Belen Garcia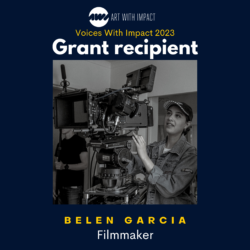 Belen Garcia is a Mexican Cinematographer who lives and creates in Vancouver, Canada. Before making the transition to film she studied animation and photography; practices that continue to influence her perspective. Belen attended VFS Film Production Program on a full scholarship in 2018. She is a proud member of Apertura, a Mexican community of female cinematographers. She was recently selected for the 2022-2023 ASC Vision Mentorship program by the American Society of Cinematographers.
Fu Yang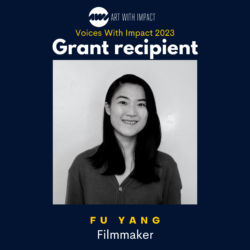 Fu is originally from Taiwan and came to San Francisco to study animation in 2016. Stop-motion is her forte. She likes to combine it with hand-drawn and motion graphics to explore new forms in her work. Through personal projects, she shares pieces of herself and the culture she grew up in. She sees every work as a journal to connect with people and share a message on subjects that matter in her heart.
Hao Zhou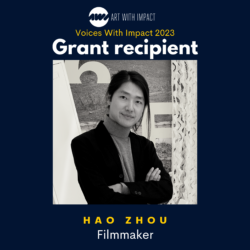 Hao Zhou is a filmmaker from southwest China, focusing on LGBTQ+ identities, immigration, and personal resistance against marginalization. An alum of the Cinéfondation Residence and Berlinale Talents, Zhou wrote and directed an indie feature, "The Night" (premiering at the Berlinale). Zhou's short film "Frozen Out," dealing with immigration and mental health, was supported by Art With Impact and screened at Frameline, BFI Flare, and NewFest. Along with making films, Zhou teaches filmmaking at Kenyon College (Ohio, US).
Jaime Jacobson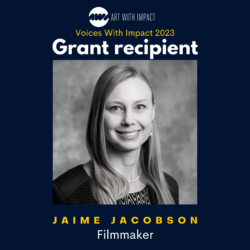 Jaime Jacobsen is an Emmy-Award-winning filmmaker who is passionate about telling stories that cultivate conversation on contemporary social, environmental, and humanitarian issues. Her films have screened at festivals around the world, on PBS, BBC, Netflix, Amazon Prime, and other broadcast and streaming channels. Currently, Jaime is the Director of the Center for Science Communication and an Assistant Professor of Journalism and Media Communication at Colorado State University.