Topic We're Pondering: Wellness in Action
by Cary McQueen
I lived in Pittsburgh, PA from 2001 to 2007 and still have a lot of people there that I love. A week ago Saturday I started seeing friends marking themselves as "safe" on Facebook. I didn't know if it was a weather event or what, but soon found out that a white nationalist terrorist had opened fire in a synagogue in my old hometown. Sadly, white terrorism is so common that the news reports don't even surprise me anymore. But when hate-fueled, prejudice-motivated mass murder happens in a neighborhood where I spent countless hours, blocks away from the homes of several of my friends, it's painful in a different way. A more personal way.
What I saw next online from my friends was the best that one could hope for in the face of such ugliness. They were posting about how and where to give blood; how and where to support families from the synagogue with food and other donations; directly raising money for victims' families and people traumatized by the shooting; turning out at a huge, packed, vigil organized by high school students.
I bring this up because it's directly related to a topic I've been thinking about a lot lately, that of wellness. What's inspiring to me right now are examples of wellness in action, which is how I think about these responses.
Wellness is difficult. It requires looking at myself regularly, deciding to make changes, actually making those changes… being ready to be there for others at a moment's notice because I have a habit of taking care of myself… being willing and able to say "no" when I need to so that I can maintain my strength. Finding wellness for myself requires a lot of compassion for past versions of Cary who experienced extreme pain, or did stupid things out of ignorance, or who had beliefs that I now see as misguided but that felt compassionate at the time. And while it is difficult, wellness is also self-perpetuating. When I'm in a place of balance and whole-ness, then of course that's what I want for everyone around me.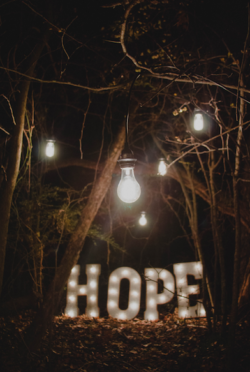 I genuinely have no idea why hatred and anger spread so easily. It breaks my heart. But I do think that the most powerful way to respond is with peace. As in, nonviolent resistance; empathy; practical support; dismantling systems that penalize people for who they are; compassion for the actual humans in our lives; not pointing fingers at entire groups of people as if they all have the same ideas.
It's a tricky, complicated business. On one hand, I don't think survivors need to or should "help" abusers figure out how to stop abusing. Or that minorities need to "build a culture" that "supports" oppressing classes. But on the other, I do think we need to remember that everyone is human and that wellness is within reach for all of us. I'm exhausted by the anger in my Facebook feed (which is why I no longer look at it very often). Instead, I'm building my own internal database of examples of wellness in action so that I can fuel my own work with love and inspiration rather than rage and resentment.
---
All content on Art With Impact is available to all, free of charge and without ads. If articles like this are valuable to you, please consider supporting Art With Impact.
This matters!