AWI Sanctuary Space presents: Film Winner Premiere "Queer Fear"
An ongoing Continued Connections program that creates virtual spaces for people to connect at the intersection of art and mental health.
"Film Winner Premiere – Queer Fear" is a virtual Sanctuary Space event that was hosted by Art With Impact on October 6, 2022. We were joined by special guest filmmaker Carla Hernandez for an exclusive Q&A to watch her winning film Queer Fear. In community, we shared experiences, stories of healing, and filmmaking tips in our ongoing mission to elevate artist and filmmakers alongside a mentally-well world.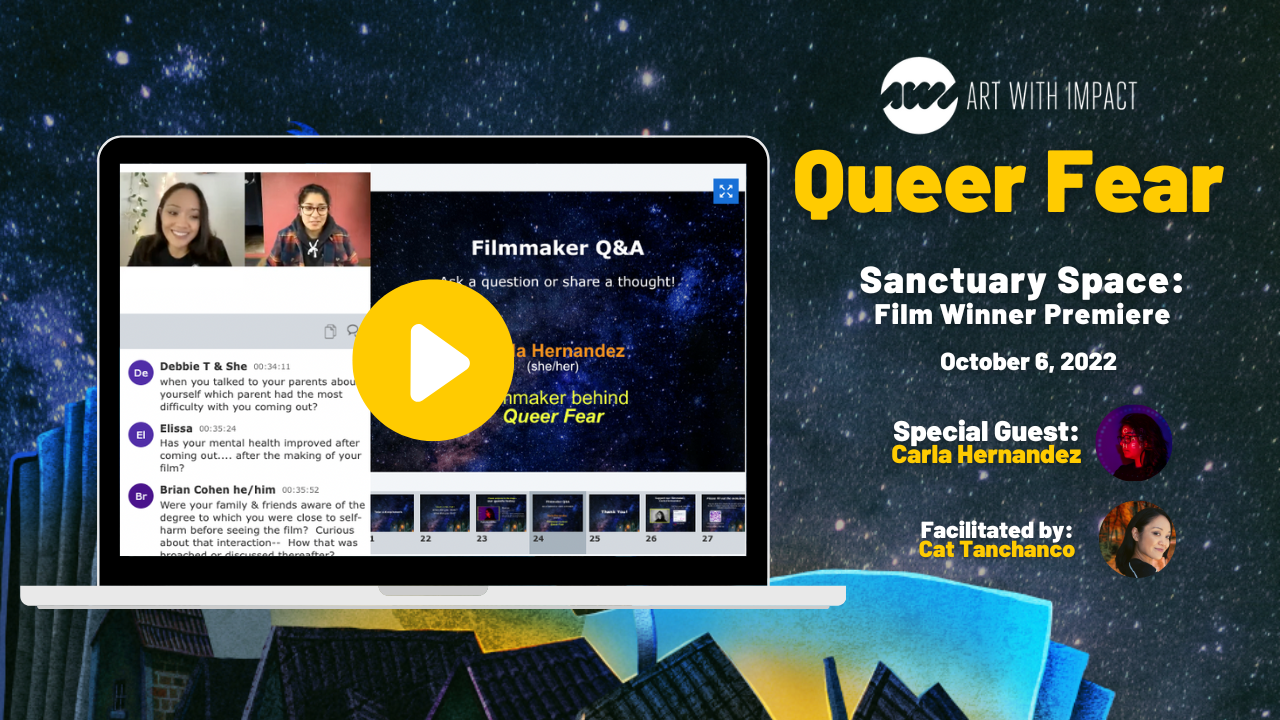 Watch: Interactive event recording + presentation:
Featured National Resources:
Crisis Text Line
988 Suicide and Crisis Lifeline
Trans Lifeline
The Trevor Project
Black Emotional and Mental Health Collective (BEAM)
Black Mental Health Alliance
Learn how to support someone else's mental health: Be There Certificate