Voices With Impact Film Grants
Art With Impact is excited to be offering $5,000 grants to filmmakers to make films about mental health issues currently not represented in the OLIVE Film Collection.
Please see the following requests for proposals for more information, and for steps to complete and submit a proposal:
Mental Health and Sexual Violence Films: Request for Proposals
Mental Health and Indigenous Communities Films: Request for Proposals
Filmmakers around the world are invited to submit proposals for films they wish to create within one of these two content areas. A panel of AWI's judges (listed below) will be selecting five filmmakers for each subject area to be awarded $5,000 each to create an original film. Selected filmmakers can be matched with partner organizations, subject matter experts, and mental health professionals related to the content area for consultation and support, and AWI's Program Directors will also be available to support filmmakers.
Selected filmmakers will create the films during the months of December 2018 to February 2019. The finished films will be featured on AWI's website, and at a live community screening event in Los Angeles in June 2019. All films will also be eligible to be added to the OLIVE Film Collection.
We are accepting proposals from filmmakers world-wide from August 1, 2018 through October 31, 2018.
Voices With Impact grants are generously supported by funds from the California Mental Health Services Oversight and Accountability Commission, the McQueen Family Foundation and the California Institute for Contemporary Arts.
Voices With Impact Jury
Mental Health Professionals
Dr. Dawn McGuire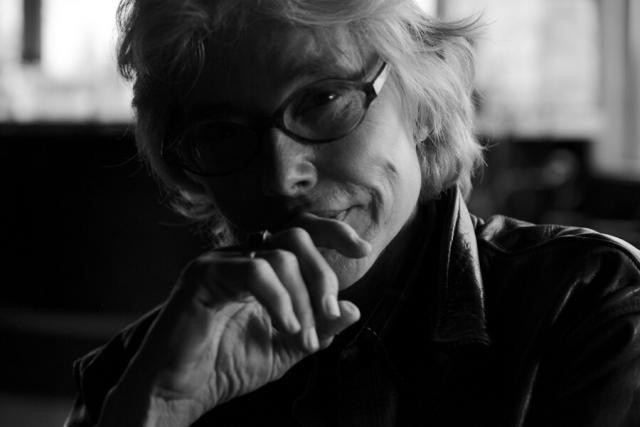 Dawn McGuire is a physician who is board-certified in Neurology and Psychiatry. She trained at UCSF. She is also a poet, whose most recent collection, The Aphasia Cafe, received the Indy Book Award for Poetry. Dawn's clinical work focuses on neurological and psychiatric complications of HIV/AIDS. She founded a free clinic for AIDS patients in 1990, which she continues to run. Her research interests include neuropsychiatric effects of concussion in military veterans and in high-impact sports.
Kristin Kosyluk, Ph.D., CRC
Dr. Kristin Kosyluk received her Ph.D. in Psychology from Illinois Institute of Technology's Rehabilitation Counseling Education program in December 2014. She is currently Assistant Professor in the Department of Mental Health Law & Policy at the University of South Florida. Dr. Kosyluk's research agenda is defined by a focus on mental illness and psychiatric disability, with a special interest in social justice issues and stigma. Much of her work to date has investigated how stigma interferes with outcomes for this population. As a rehabilitation counselor, she recognizes the crucial role that vocation plays in the lives of individuals with disabilities, and has undertaken work in the area of employment and postsecondary education.
Susan Lambert, MSW – Photo and bio coming soon.
Filmmakers
Claude Kerven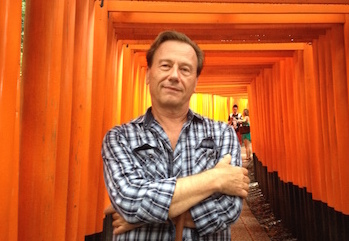 Kerven is the Chair of the Filmmaking Department at the New York Film Academy. His career began with the debut of his short film, "Candy Store," which won an Academy Award for Best Dramatic Student Film. In 1982, he directed a series of Afterschool Specials for ABC-TV, including the Emmy Award winning "Starstruck" and the Director's Guild of America nominated "High School Narc." Kerven also directed over 25 short films for Saturday Night Live, including the much celebrated "Synchronized Swimmers." His most recent directorial work, "They Never Found Her," starred Madmen's Elisabeth Moss and Fargo's Peter Storemare. In 1990, Kerven co-authored "Mortal Thoughts," for Columbia Pictures, starring Bruce Willis, Harvey Keitel and Demi Moore.
Jason Brennan
Jason Brennan is a proud member of the community of Kitigan Zibi Anishinabeg and the owner of the award winning production company Nish Media. In ten years, Nish has produced over 200 hours of television for various networks such as APTN, CBC, Radio-Canada, Ici ArtV, Canal D, TV5, RDI and CBC Docs. From their library, Hit The Ice, Mouki, Wapikoni, Skindigneous and Fosse aux tigres have all been screened in festivals around the world. In 2015, Nish Media released its first feature film in Quebec theatres. "LE DEP", written and directed by Sonia Bonspille Boileau,was selected in some of the world's top film festivals such as the Karlovy Vary Film Festival, the Vancouver Film Festival, the Raindance Film Festival, ImagineNative and the American Indian Film Festival. Nish Media is now in full production of its second feature film, Rustic Oracle.
Pepper O'bomsawin
Angie-Pepper O'Bomsawin is a bilingual Mohawk/Abenaki Director and Media Professional from the Odanak territory in Quebec along the St. Francis River, who now lives with her son on the Mohawk territory of Kahnawake.A 2009 she graduate in Fine Arts with a Specialization in Communication from Concordia University, where she also earned certificates in Graphic Design & Desktop Publishing and Business Management, she graduated with Honors from Capilano College in 2002 with a Diploma in Film and Video Production. A writer, director, and producer, her career in film began in 1995 when she acted in Blood of The Hunter, a film directed by Gilles Carle. She has been responsible for and directed many different projects, ranging from children's programming – as writer and director for CBC Kids Cultural Capsules – to being Director for such socially driven documentaries as Working It Out Together, documentary series from Rezolution Pictures and broadcast on APTN that followed Olympian Waneek Horn-Miller on a journey with six Mohawk people seeking to reclaim their vitality through health, wellness, and fitness.
Sexual Violence Subject Matter Experts
Nicolle Zapien, Ph.D.
Nicolle Zapien received her BA in psychology with a minor in mathematics from the University of Oregon. She holds an EdM in teaching and curriculum from Harvard Graduate School of Education, an MA in clinical psychology from the Professional School of Psychology and a PhD in psychology from Saybrook University. Dr. Zapien also is a licensed and practicing MFT with a private clinical psychotherapy practice in San Francisco through which she serves a variety of clients, the majority of whom are adults and couples.  She is also faculty in the Human Sexuality Doctorate program at the California Institute of Integral Studies, is a certified sex therapist through AASECT and has completed a coaching certificate through CTI.
Antonio Ramírez Hernández, Psy.D.
Antonio began working with violent men in 1987. In 1990 he set up a Spanish speaking batterers program in San Francisco that later would be known as POCOVI. Antonio created CECEVIM to address the specific cultural training needs of Latino men in the United States and Latin America. Antonio holds a Master's Degree in music and a doctoral degree in clinical psychology. He is the author of the book "Masculine Violence in the Home". He collaborated with a chapter in the book "Programs for Men Who Batter" edited by Aldarondo and Mederos published by Civic Research Institute in 2002. He is also interested in Latin American shamanic and indigenous spiritual practices. Antonio is also a professor at California Institute of Integral Studies (CIIS).
Indigenous Community Representatives
Alice Miller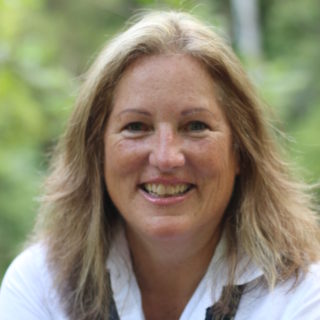 Alice Miller is a Trainer and Researcher at the Biocybernaut Institute, a world leader in Neurofeedback programs. At Biocybernaut, Alice has lead Trainings with people who have had a wide range of trauma including sexual, physical and emotional abuse, Residential School Survivors with all manner of trauma and injury. Alice has led personal and spiritual groups for many years. Alice was certified in a 3 year program in Transpersonal Psychology, Myth, Dreams and Symbols and four years Training with a Shaman from Greenland as well as a myriad of other certifications and trainings in spirituality and personal growth. The combined education and experience in business, technology, research and spiritual and personal growth makes her a powerful advocate and an effective coach and trainer to assist others on their paths of personal and spiritual transformation. Alice is a member of Mattagami First Nation in Ontario, Canada. She currently resides in Victoria, British Columbia.
Dawn-Martin Hill – Photo and bio coming soon.
Johnna Sparrow – Photo and bio coming soon.
---
Please direct questions to: [email protected]