VWI 2023 Jurors
Meet Voices With Impact's 2023 jurors!
We relied on a dedicated group of mental health professionals, professional filmmakers, and subject matter experts on grief and resilience and/or substance use disorder to review the film proposals and select the teams whose visions would be funded through this project. The expert humans you see here are the generous and gracious judges who selected the winning filmmakers for this year's Voices With Impact program.
Ashley Radtke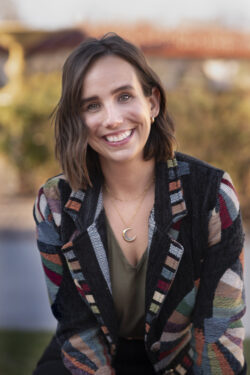 Ashley Radtke is a licensed therapist in private practice in Kansas City providing therapy that investigates the whole person and the systems they interact with. Ashley supports folx as they integrate the ache of changing their inner world and push for change of the larger world. She is a fierce advocate for the joy that fulfills us the rest that connects us and the community care that sustains us.
Dr. Beverly Wallace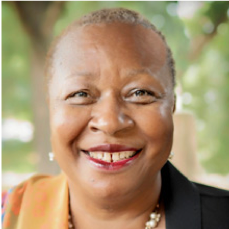 Dr. Wallace holds a Bachelor's Degree in Social Welfare, a Masters of Education in Human Development and Family Studies, a Masters of Divinity, and a Ph.D. in Family Social Science from the University of Minnesota. She has authored several works including "Narratives of Grieving African Americans About Racism in the Lives of Deceased Family Members" and "A Womanist Legacy of Trauma, Grief, and Loss: Reframing the Notion of the Strong Black Woman Icon" and is the co-author of the book, "African American Grief". Her current research includes understanding Community Trauma and End-of-Life Decisions among older African Americans and she's currently writing her second book, "African American Grief – Revisited".
Beth Lamarre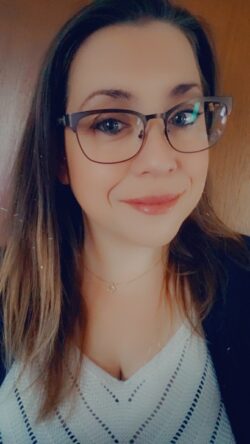 Beth Lamarre is the Executive Director of NAMI Rhode Island, a position she has held since 2018. Prior to joining NAMI-RI, her professional experience included executive roles in nonprofit community programming and development. Ms Lamarre earned her Bachelor Degree at University of Rhode Island, and graduate coursework towards the pursuit of a Masters in Public Health, as well as continued education in nonprofit leadership. She was recently recognized by the Governor of RI for her leadership in mental health.
Calvin J Walker
Calvin J Walker (he/him) is an award-winning filmmaker based in the Dallas/Ft. Worth area. Calvin has been active in the independent film world since 2012. During that time, he's written for producers from various parts of the world. He's directed a multitude of projects within the webseries and short film space. Calvin's casting agency WM Casting Group is becoming one of the go to agencies for production companies looking to cast diverse talent. Calvin has been married to his beautiful wife, Rayanna, since 2008. They have three amazing children.
Carly Stock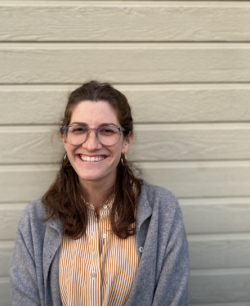 Carly Stock is a Licensed Professional Clinical Counselor in the state of California. She has extensive counseling experience working with criminal justice/social justice nonprofits and outpatient programs. Her professional experiences range from teaching, supervising mental health professionals, and providing individual therapy for folks struggling with mental health concerns including climate-related anxiety and burnout. She is a mental health advocate and tries to live sustainably and minimally.
Charlie Staunton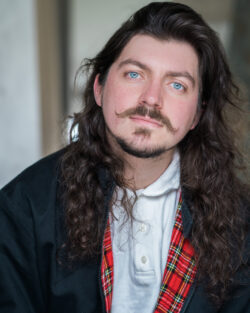 Charlie Staunton is a poet and performer and filmmaker from Hereford. He loves words and uses them often both in his professional and personal life with varying effects, all of them interesting. He has performed on stages national and international and has been commissioned to write for organisations like the BBC, Channel 4, MIND, and The National Trust. You can find him and his work online and on the radio in all the magical places one tends to look.
Fan Sissoko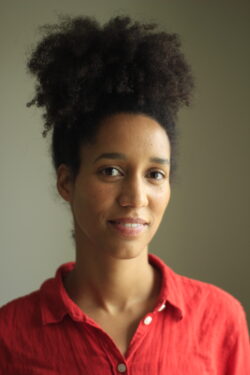 Fan Sissoko is a French-Malian artist and filmmaker based in Reykjavik. Her work explores themes of migration, motherhood and neurodiversity. Her first animated short film 'On The Surface' received a grant from Art With Impact, and screened at more than 50 festivals around the world, including Clermont Ferrand ISFF (France 2022) where it received a Special Mention, PalmSprings ShortFest (US) and Seattle International Film Festival SIFF (US). Her co-directed documentary, 'We The People' (2019) won the Film Futures Awards at Little Wing Film Festival 2020.
Feyannie Hung
Feyannie Hung was born and raised in Taipei, Taiwan, and is based in Vancouver, BC. Fey graduated with a degree in Film Production from the University of British Columbia and currently works in the film industry. Fey has been nominated for and has won a number of notable awards including the Leos Award and awards at the Vancouver Asian Film Festival and Seattle Asian American Film Festival. Fey has produced short films including Especially Joy (2019), Midlife (2019), Cheers! (2019), The First Coffee (2020), American Girl (2020), and Coming Home to Myself (2022), and worked on Avatar the Last Airbender, Shazam 2, The Last of Us, and more.
Jack Belhumeur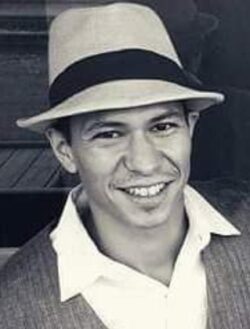 Jack is from Edmonton, Alberta. He began filmmaking in 2007 learning 16mm and 8mm film. He then began digital filmmaking creating films with Wapikoni mobile. Through this film he was able to attend Berlin international film festival in Germany attending the talent circles. During the Covid-19 pandemic Jack would create his first documentary which took him to (RIDM) in Montréal to develop his next documentary. Jack is currently learning and creating VR/ augmented reality in the form of an opera.
Jane Carter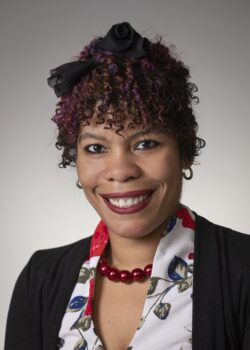 Jane E.M. Carter, PhD is a clinical psychologist in New Haven, Connecticut. Jane is Trinidadian and British, and interested in issues of identity, happiness, wellbeing and the narratives that move each of these forward. As a consumer of art, Jane is particularly moved by stories and scenes that shed light on surprising or novel perspectives/people. As a producer of art, Jane's modality is prose and poetry focused on relationships, the use of emotion for mobility, and all forms of love.
Jesse Seay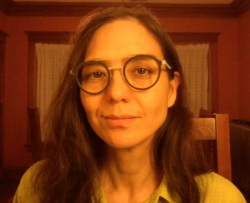 Jesse Seay is an associate professor at Columbia College Chicago, where she serves as Associate Chair of the Department of Audio Arts & Acoustics. She holds an MFA from The School of the Art Institute of Chicago and an MA from UNC-Chapel Hill. Her artwork has shown at the Hyde Park Art Center, the Peggy Notebaert Nature Museum, the Chicago Children's Museum, ArtChicago, and the University of Chicago.
Jinna Kim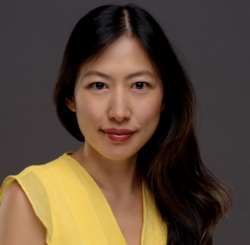 Initially trained in classical music, Jinna Kim is a Korean American multidisciplinary artist and filmmaker based in North Carolina. In addition to being a SAG-AFTRA eligible actress (with a commercial that won an Emmy Award), Jinna continues to write and create short films and interdisciplinary projects that highlight diverse perspectives while sneaking in educational and unique cultural content in delightful ways. Her short documentary titled "Chinese Girl Wants Vote" is part of the Digital Public Library of America.
Jodie Skillicorn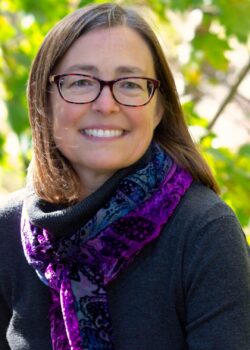 Jodie Skillicorn is an osteopathic physician board certified in Psychiatry and a diplomate
of the American Board of Integrative Holistic Medicine. She integrates conventional
medical training with evidence-based holistic methods that include breathwork,
meditation, yoga, qi qong, mindfulness-based cognitive therapy (MBCT), eye movement
desensitization and reprocessing (EMDR), Emotional Freedom Techniques (EFT),
nutrition, exercise, and nature at her virtual practice in Ohio. She is the author of
Healing Depression without Medications: A Psychiatrist's Guide to Balancing Mind,
Body, and Soul.
Lauren Salazar
Lauren Salazar (she/her) is a proud Filipina-American mental health counselor and public speaker in New York City. California, Bay Area, born and raised, she believes just as we work out our physical bodies, we must also exercise our minds through mental fitness. Lauren aims to make mental health more accessible for the Asian American community. She received her B.S. in Applied Psychology from New York University and recently received her MA in Psychological Counseling and Ed.M in Mental Health Counseling from Teachers College, Columbia University. Lauren is currently working towards her NY State licensure as a mental health counselor.
Ligia Houben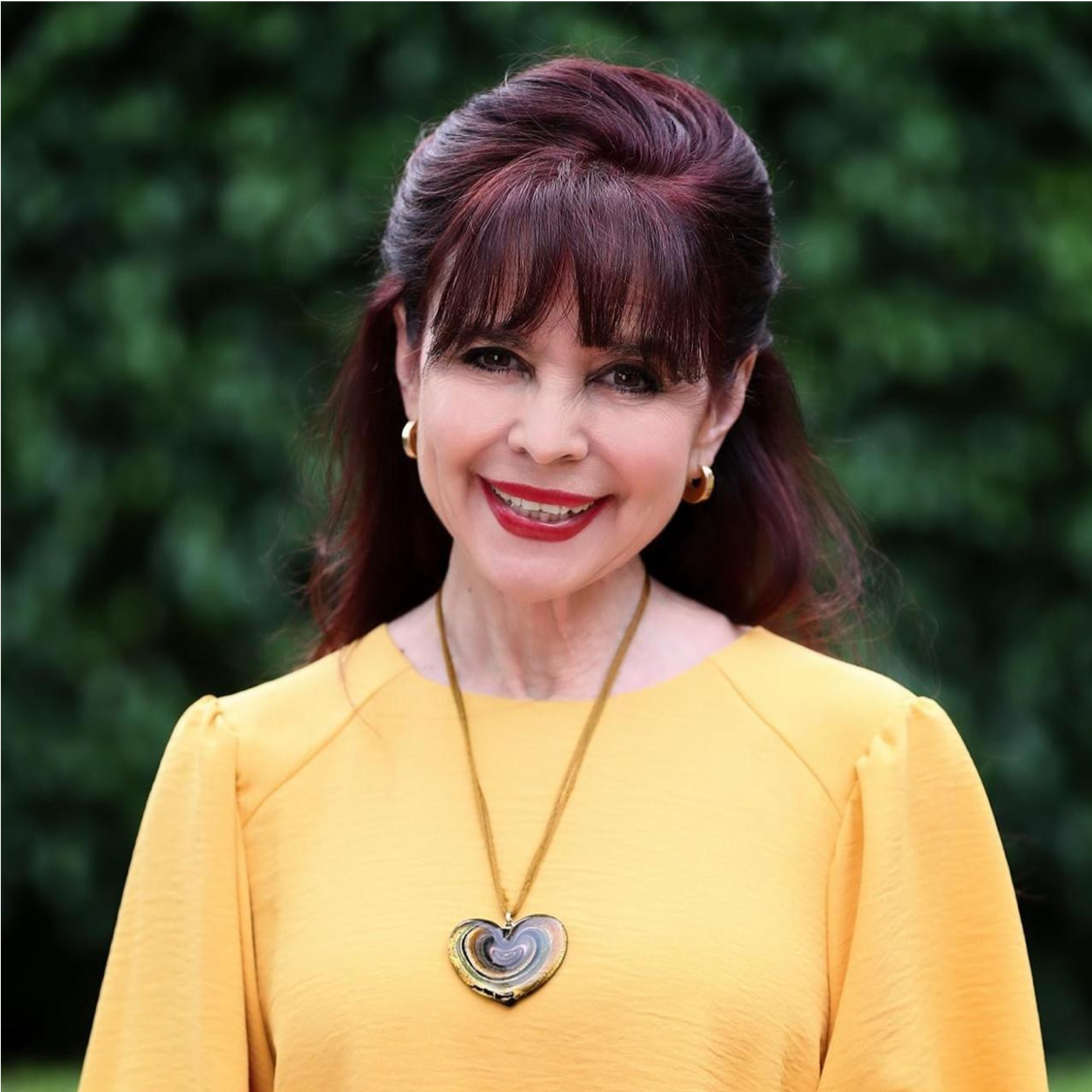 Ligia MA, FT, FAAGC, CPC, CHT, is the founder of My Meaningful Life, LLC and The Center for Transforming Lives in Miami, Fl where she consults with individuals and families; by offering coaching/support, groups and workshops. Ligia is the author of three books on grief: The self-help book Transform Your Loss. Your Guide to Strength and Hope, Counseling Hispanics Through Loss, Grief, and Bereavement. A Guide for Mental Health Professionals, and Transforming Grief and Loss.
Juan Sosa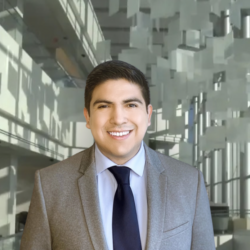 Dr. Juan Sosa is a psychiatrist with sub-specialty training in forensic and addiction psychiatry. He is a member of the American Psychiatric Association's (APA) Committee on Physician Wellbeing and Burnout and works towards dismantling healthcare profession-related burnout. Dr. Sosa's other professional interests include working in community and correctional settings providing psychiatric services to individuals with severe mental illness. In his free time, Dr. Sosa enjoys film, philosophy, and art to maintain personal wellness and combat burnout.
Kimberly Diggles
Kimberly Diggles (she/her) is a licensed therapist and mental health expert living in Long Beach and working throughout California. Dr. Diggles has over 15 years of experience and specializes in facilitating healing among individuals, families, and communities impacted by trauma. In her roles as a clinical supervisor, private practice therapist, and speaker, Dr. Diggles finds passion through facilitating dialogue centered around dismantling the narratives of white supremacy and empowering people of color to recover from the impacts of racial trauma. By openly talking about mental health, Kimberly hopes we all begin to recognize the potential of our connections–relationships with others–to be the catalysts to our survival.
Katie Klingensmith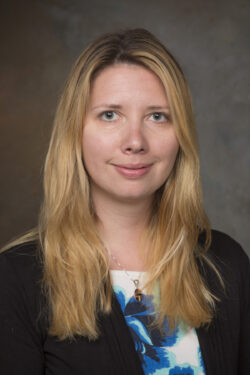 Katie Klingensmith M.D. is an Assistant Professor of Psychiatry with Yale University. She is the Physician Lead for Ambulatory Psychiatry & Behavioral Health with Yale New Haven Psychiatric Hospital and an Associate Program Director for the Yale School of Medicine Adult Psychiatry Residency. Dr Klingensmith is an adult psychiatrist, with particular interest in working with individuals with personality disorders as well as in resident physician wellbeing and burnout. She received her medical degree from University of Rochester and completed residency training in psychiatry with Yale School of Medicine.
Katelyn Bessette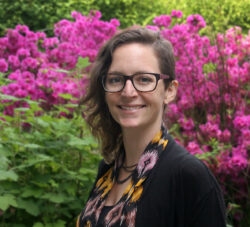 Katelyn Bessette is the Development Director at Bridges to Change, an Oregon based nonprofit aimed to strengthen individuals and families affected by addictions, mental health, poverty and homelessness. This past year, Katelyn launched her organization's first annual film festival, the PDX Recovery Film Festival, to raise awareness and understanding of addictions, mental health issues and homelessness. She is trained as a licensed therapist and has worked in the field of addictions for 10+ years. She now maintains a small private practice, working with individuals and couples to achieve relationship success. In her spare time, she practices acrobatics with a training company and goes on surf/camp adventures with her partner and their two dogs.
Mikaela Ivanco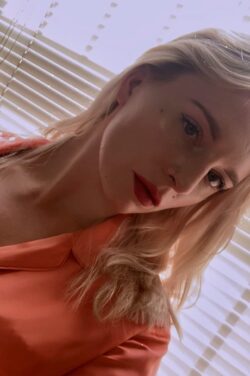 Mikaela Ivanco works as a Mental Health Promotion and Resilience Facilitator and ASIST Instructor at CMHA Hamilton Branch. Mikaela graduated with high distinction from the Criminology specialist program at the University of Toronto in 2020 and has a passion for mental health awareness within the criminal justice system. Mikaela has been an active and passionate advocate for mental health, substance use, and harm reduction awareness for 10 years. Mikaela is a person with lived experience committed to reducing stigma and increasing awareness through community engagement & knowledge sharing.
Meagan Brown
Meagan Brown (she/her) is a Montreal-based documentary filmmaker and assistant editor. Originally from Halifax, Nova Scotia, Meagan has worked on a wide variety of productions, from a documentary about women in the prison system to a series about the history of the sitcom. Her most recent work has been co-founding a small media production company, which has been offering short, documentary-style videos to small businesses, in an effort to help them recover from the pandemic. Her heart is in the people-driven stories, and she is a firm believer that everybody has a story worth telling.
Megan Ammer-Barefield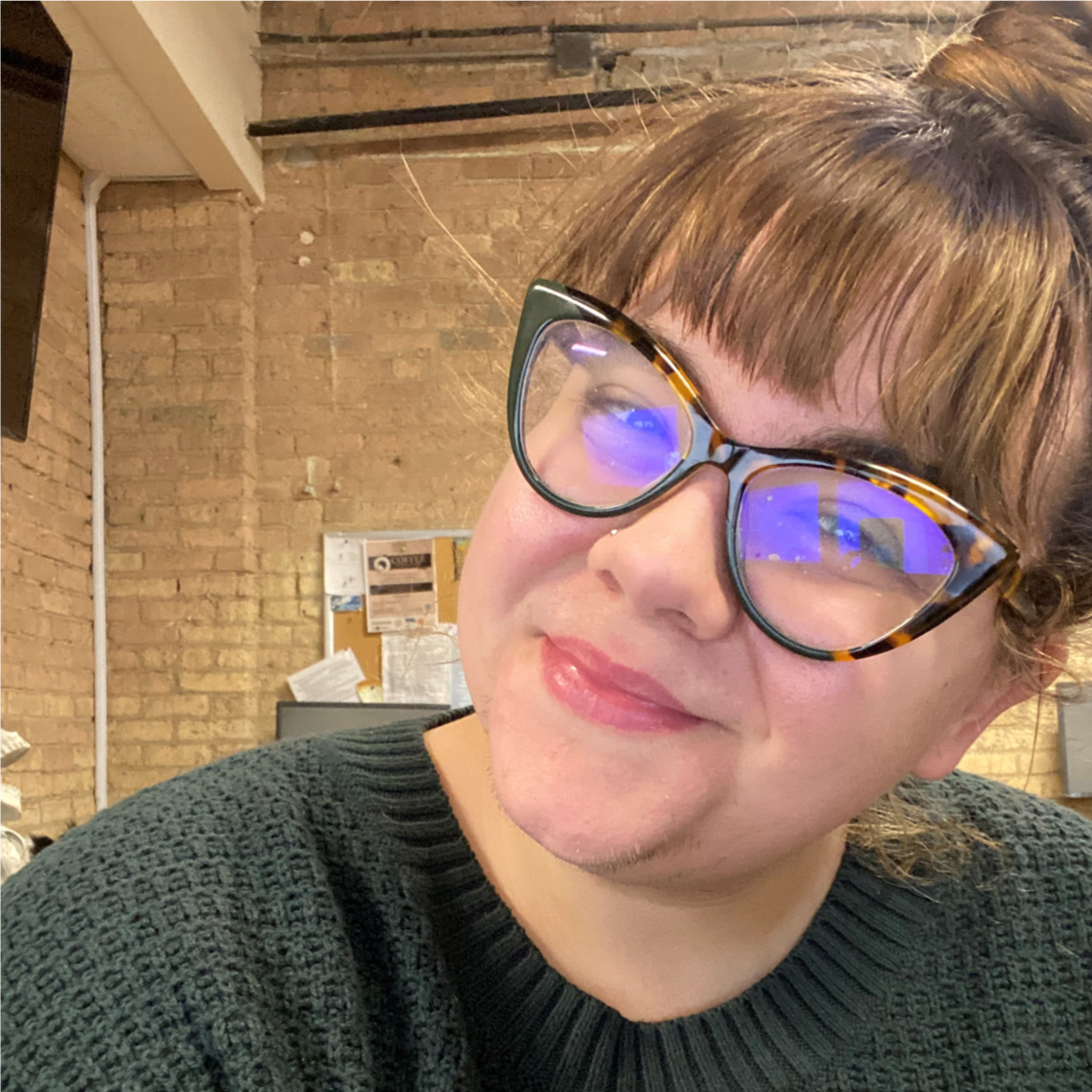 Megan Ammer-Barefield is a Chicago social worker currently working in community mental health with individuals experiencing severe mental illness and/or substance use. Megan's special interest in Cognitive Behavioral Therapy, grief counselling, and strengths-based narrative therapy has helped her support clients in their recovery. Megan's background also includes a specialization in Women Studies and Gender Studies which she uses in her work with a local Chicago organization, Girls Rock! Chicago, as the Youth Action Committee Coordinator, which aims to promote social justice and music education for Trans, gender-expansive, and girls in the community.
Dr. Michelle Jobes
Dr. Michelle Jobes is a native of NJ, growing up in a small town 45 minutes outside of Philadelphia. She was the first in her family to go to college, attending Rutgers University in New Brunswick, NJ and earning a Bachelor's in Biological Sciences and later a PhD in Toxicology from the Joint Graduate Program in Toxicology of Rutgers University and the University of Medicine and Dentistry of New Jersey. In 2008, Michelle landed in Baltimore at the Intramural Research Program (IRP) of the National Institute on Drug Abuse (NIDA), one of the institutes of the National Institutes of Health. Michelle also leads efforts at NIDA related to diversity, inclusion, and equity.
Nich Perez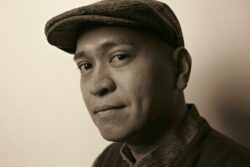 Nich Perez is a Filipino – American filmmaker and educator who has a knack for telling stories that matter told through the lens of empathy and community. His work in documentary filmmaking intersects with social justice, mental wellness, and service- learning. He currently serves as a Film and Media Studies Professor at Grinnell College.
Nikki Kennedy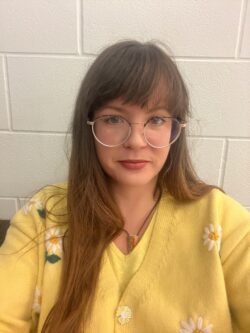 Nikki Kennedy is a writer, filmmaker, mental health advocate, and soon to be mental health professional. Nikki was the writer for Coming Home to Myself for Voices with Impact 2022. The film is now available in the Olive Film Collection. Nikki also creates representation through mental health speeches and discussions based around her own personal mental health journey. It is important for her to create inspiration, representation, and destigmatization in all the work she does. Stay tuned for more information!
Perry Voulgaris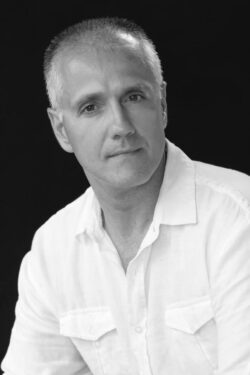 A creative and innovative leader with extensive experience in screen based, XR, digital and emerging media. Inspired collaborating with creative teams, leading in the development, production and delivery of compelling product and projects. Skilled in creating new partnerships, funding opportunities, reaching new audiences and developing new revenue channels. My artistic practice includes Digital Arts , Media Arts and Immersive Curation . Committed to giving back and paying it forward, board leadership experience working with diverse organizations, nonprofits, collectives, foundations, movements and community organizations.
Rosie Pidcock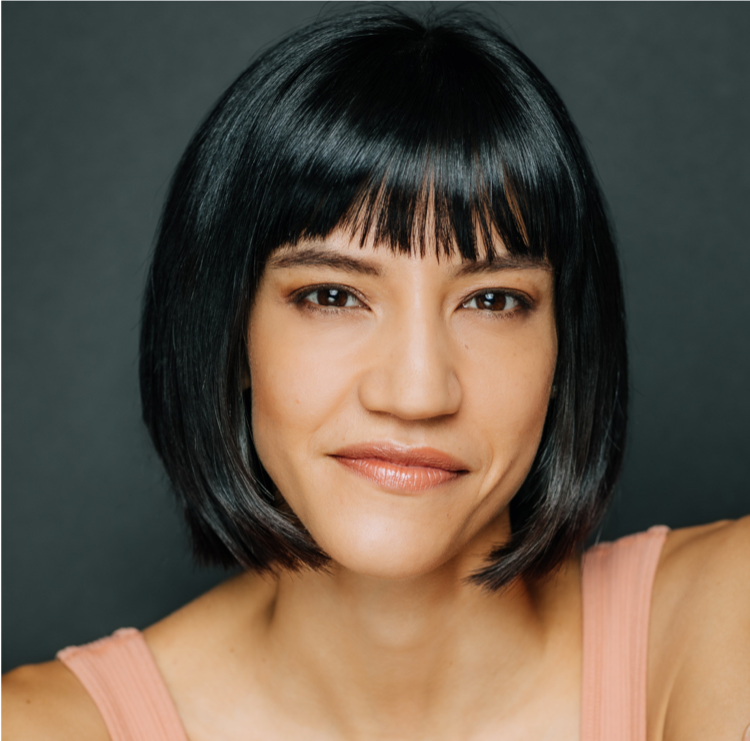 Rosie is a biracial Chinese Canadian actor and filmmaker living on the Unceded Territories of the Coast Salish Peoples, colonially known as Vancouver, Canada. Her work explores grief, feminine solidarity and the nuances of holding multiple identities.
She is the recipient of the Voice With Impact grant on immigration and mental health for her short film 'Esther & Sai' which won Best Director at the Vancouver Short Film Festival 2022 and is currently being adapted into a TV series with the support of the Canada Media Fund. Rosie is also an alumni of the VIFF Catalyst Mentorship Program and a member of BIPOC TV & Film's inaugural delegation to TIFF 2022. She is currently developing her next short film (an absurd dramedy about the hypercapitalism of the funeral industry) with the support of the National Film Board. A passionate mental health advocate, Rosie also volunteers with Art With Impact as an Advisory Board member. She is fluent in Mandarin and loves thrift stores, libraries and swimming in the ocean.
Rebecca Miller
Rebecca Miller, Ph.D., is a clinical psychologist and Associate Professor at the Yale School of Medicine, Department of Psychiatry in New Haven, CT. She serves as Director of Peer Support at Connecticut Mental Health Center. using her lived experience with mental illness and early onset Parkinson's disease to inform her work. She received her MA and PhD in Clinical Psychology from Long Island University and her BA from Barnard College, and co-authored "Deprescribing in Psychiatry", published by Oxford University Press in 2019.
Peter J Whitehouse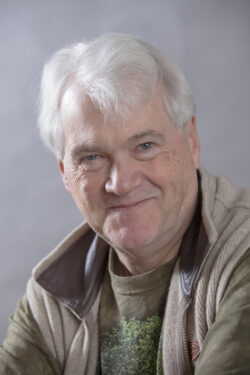 Peter is a transdisciplinary Professor at Case Western Reserve and University of Toronto and founder of Intergenerational Schools. He is an intergenerative designer and activist whose fields include brain health, integrated health, intergenerational learning, interprofessional practice, deep bioethics, organizational aesthetics, narrative, transmedia performance arts, and play. He also appears as Sylvanus (Sily), a metaphorical, transdisciplinary, shamanistic Tree Doctor performance character who asks humans what they can learn about health from forests.
Ross Franks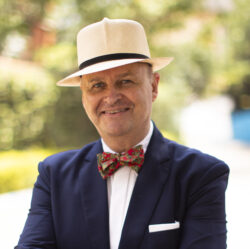 Ross has been working in the animation industry for 25+ years. He has lived, worked on, directed and produced animation shows in Australia, Canada, Germany, England and his present home, Kenya. Ross is presently the CEO of Buni Studios, Nairobi, Kenya. He is a board of director's member at Africa Digital Media Institute, in Nairobi and is an advisory board member with ADA Animation, Nairobi. Ross is a member of the International Academy of Television Arts and Sciences. 
Rudi Lion
Rudi is a psychotherapist in private practice in Santa Barbara, CA. After her divorce, she wanted to understand what couples need to stay together and specialized in couple's therapy. Her other love is trauma work, currently adding polyvagal theory to her toolbox.
Sami Aaron
Sami Aaron's enduring concern for the world around us inspired her to found the nonprofit, The Resilient Activist. The organization's mission is to build resilience, optimism, and hope in response to the impact of the climate crisis, fueling the movement from the inside out. She is a Climate Reality Leader, a member of the Climate Psychology Alliance, a meditation teacher, an Extension Master Naturalist, and the author of "Climate activists and psychological distress" in Ecopsychepedia. Reach Sami at [email protected]
Andrea Welsh
Andrea Welsh, PhD (she/they) is a postdoctoral researcher at University of Pittsburgh. She is studies collective motion in biological systems and mathematical biology modeling. As a queer woman with mental illness from a poor socio-economic background, she works improving the climate for young academics. She has written articles about creating support to improve mental health and she moderates a peer support group called "Mental Health in Physics." She spends not-work time with her spouse and cats playing Dungeons and Dragons.
Marlene Padrón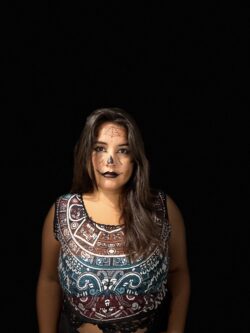 Marlene Padrón (she/her) is bilingual, Mexican-American, Social Justice professional who has worked in Mental Health across the United States. With a professional and academic background in Social Work, she has used her experience to work with historically underserved and marginalized communities. As a Movies for Mental Health Facilitator and Program Lead, Marlene believes that art, the collective experience of storytelling and sharing vulnerably provide a profound container for healing and connection 
Beth Killian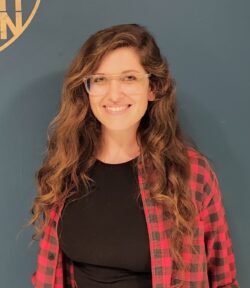 Beth Killian (she/her) is a Rhode Island based songwriter, youth worker, facilitator and licensed clinical social worker (LCSW). Beth is committed to supporting spaces where therapeutic art, music, theater, and dance can be accessed and celebrated. As the Lead Educator at AWI, she is able to support the facilitators across our programs in creating these spaces. In her free time, she is pursuing the folk-rockstar dream of producing music with the band How's About Charlie and taking care of a pretty rad and overly-energetic pit-mix pup. She recently appeared on a songwriting segment of The Tonight Show with Jimmy Fallon, and has collaborated with musicians, corporations, and nonprofits to foster teambuilding spaces that utilize improv and songwriting to explore identity and purpose.
Cat Tanchanco
Cat (she/her) is a Los Angeles-based storyteller and mental health advocate from the arts, makeup, and movie-making industries. She holds a BFA in Film & Video from CalArts and has over a decade of experience in makeup artistry and working on film sets under her brand, AUDFACED. She also enjoys filmmaking, writing, painting, performing, and voice acting.
You can find Cat frolicking, hiking, painting her face, searching for the best iced coffee, writing her next photo-art book, hosting an Instagram Live discussing where horror movies meet mental health advocacy, or geeking out over Halloween season.
Her artist motto is "Under Every Mask is A Story".
Stephanie O'Malley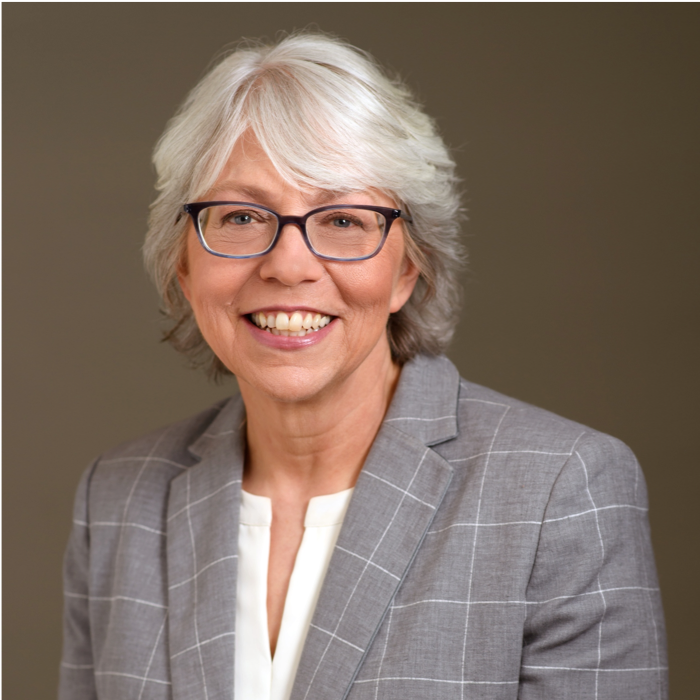 Stephanie O'Malley, Professor of Psychiatry, focuses her research on the development of more effective treatments for substance use disorders, and supporting effective policies to regulate tobacco. O'Malley's study on the efficacy of naltrexone for treating alcoholism was pivotal to the approval of this medication by the Food and Drug Administration in 1994. She has continued to study the efficacy of pharmacotherapies and behavioral interventions for treating addictive disorders. O'Malley received her Ph.D. in clinical psychology from Vanderbilt University. She serves as the deputy chair for clinical research and director of the Division of Substance Abuse Research in the Department of Psychiatry at the Yale University School of Medicine.
Dr. Tam Nguyen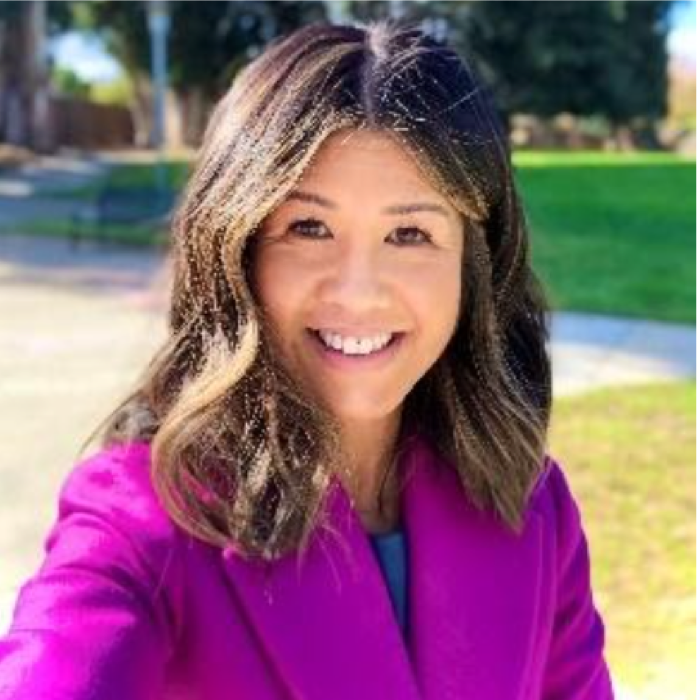 Dr. Tam Nguyen is a clinical psychologist and the Director of Ambulatory Care for the System Mental Health & Addiction Care Team at Sutter Health. She completed her post-doctoral fellowship at the National Center for PTSD at the VA Palo Alto Health Care System and is a graduate of UC Berkeley and Palo Alto University. Her accomplishments include engagement in the development of a mobile application for PTSD for Veterans and their families, integrating behavioral health and substance use treatment into primary care settings, and transforming service delivery for special populations such as the LGBTQ and homeless community.
Ziyao Liu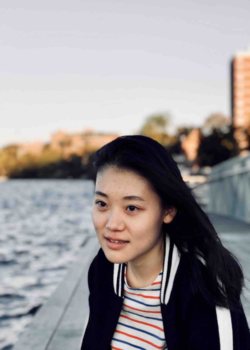 Ziyao Liu is a Chinese writer, director, and editor based on Earth. Being a transplant from China and now living in LA, she creates compelling narratives of a personal nature that finds humor in the absurdity of existence, to generate empathy and appreciation of the collective human experience. She is a current Directing MFA candidate at UCLA, where she was awarded the Delia Salvi Memorial Award and Motion Picture Association of America Award. She received her B.A. in film from the University of Wisconsin-Madison, where she developed her unceasing attitude towards storytelling and relentless work ethic.